Collaborating with the growth of online businesses and rapid adoption of payment gateway solutions. The increased requirement for online business across the globe is anticipated to bring the expansion of high-risk payment gateway providers.
Everyone wants to drive their business globally and that makes the requirement for a high-risk payment gateway more essential. And, this is the primary reason payment gateway providers are noticed as the ideal choice for online businesses who want to get benefits from a stable payment processing system without breaking the financial rules and regulations.
Nowadays, there are various payment gateway providers in the industry. And preferring one of them can be a complicated task for high-risk merchants. Let us make it effortless by providing the details and benefits of the top 5 payment gateway platforms in Europe. After knowing all the aspects of various payment gateway providers. It will be easy to prefer the best one for your high-risk business.
Top 5 high-risk payment gateway providers in Europe
1. Melio
Melio is a payment processing software that simplifies payment processing via bank transfers and credit cards. This payment processing platform is recently available for small businesses in the US, Canada, the UK, and Europe.
Based on your business, Melio deposits to a bank account or transmits a check for payment. For online transactions via credit card, the transaction cost is fixed at 2.9%. Melio is the ideal payment gateway provider and it is web-based which implies that Melio can be reached from any internet-enabled device. For online merchants and freelance professionals searching for software that can handle cash flow securely and quickly, Melio is the solution.
The payment scheduling system of Melio enables you to schedule transactions while the payment authorization workflows enable you to bring customers to the platform. Your teams can easily cooperate with Melio when you observe all payment authorizations. Melio can be easily integrated with QuickBooks accounting software.
Why select Melio?
Easy payment management: Melio manages your payment management system by enabling you to add merchant and billing information. Upload copies of your bill via your smartphone, or you can also link the platform to QuickBooks online to manage all account transaction details.
Multiple Payment Platforms: With Melio, you can pay via bank transfer (ACH), debit cards, and credit cards. Credit card transactions are assessed at a 2.9% transaction cost while bank transfers are at very low costs. If you have merchants and users that do not take card payments, Melio will send the transactions via eCheck or bank transfers.
Real-time payment processing: Delays in payment processing have various harms. But this will not be an issue with Melio. The system delivers payment scheduling features that can transfer payments automatically as scheduled using the system.
2. WebPays
WebPays is one of the most famous payment service providers among online businesses in Europe. And delivering high conversion rates and top-level security. Made for European merchants, WebPays is the leader in payment solutions. Other than its high conversion rates, it is suggested by our experts for compliance and administration greatness, indisputably the industry gold level.
Made by payment experts, WebPays streamlines credit card transactions, while offering a variety of payment modes. It provides a secure and refined interface. Meanwhile, the payment platform also provides merchants with 24*7 customer assistance.
Its universal APIs can make flexible workflows for various business requirements and payment situations. Furthermore, WebPays is extremely easy to use, and appropriate for both experienced and inexperienced customers.
Why prefer WebPays?
Ideally a European payment gateway
WebPays is an ideal solution for merchants running their businesses within Europe. And this is why it accepts all European policies and follows all rules and regulations, and presents innovations on the basis of how this system works. However, it offers a variety of multiple currencies and numerous languages. And making it one of the best high-risk payment gateway Europe platforms for global transactions in Europe. Similarly, WebPays delivers access to all primary banks in Europe, enabling you to simplify credit card transactions.
Adjusts to your business structure
WebPays enables multiple checkout services and delivers common payment structures used by B2C services. Apart from credit card transactions, you can also use it for global payments with shipping, prepaid services, credits, and pay-per-use models. Various types of payment choices are also an option.
WebPays offers various billing systems and is available with a built-in updater for vanished cards. After requesting, recurring billing systems can be established as contributions to be accomplished in various currencies.
Huge variety of security features
WebPays has great experience in processing payments securely and fraud prevention, and it is one of the leading systems that can deliver safe and secure payment platforms. The system has an amazing track history against fraudulent activities and excessive chargebacks. And it depends on artificial intelligence AI and machine learning to recognize and control potential risks. As predicted, WebPays is completely PCI-DSS compliant and capable to protect your payment details and comes with a choice of DIY safety standards for internal protection.
You can apply for WebPays within minutes because the payment gateway provider needs nothing but your business details to get it functioning. It manages your funds into a charter eWallet you can use to process online payments and links easily to your payment provider to reduce withdrawal duration. You will also be qualified for WebPays credit card processing solution you can use to conduct transactions and withdraw funds anywhere across the globe.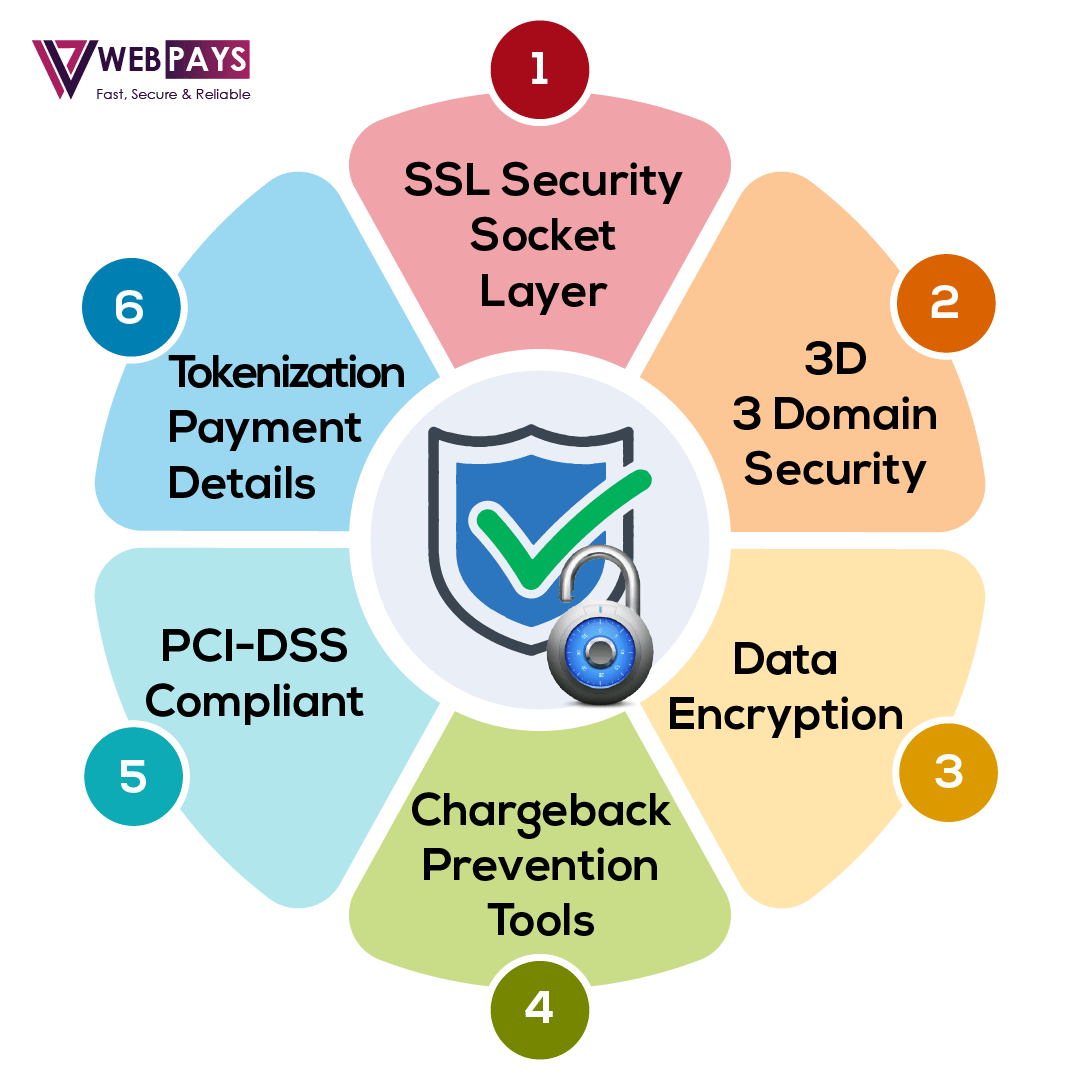 Affordable Pricing Structure
Applying for a WebPays high-risk merchant account is free and you will also get a payment processing platform at a very affordable pricing structure. And you will get very low payment processing fees.
No limit on payment processing volume
WebPays limits no maximum volume bar on your transactions and processes unlimited transactions globally. There is no maximum transfer limit, you can expand your business sales without facing payment processing limitations.
Accessible to mobile devices
WebPays can also be accessed via mobile devices as it delivers both an iOS and an android app.
We deliver various payment methods to enable your customers to pay via their preferred payment methods.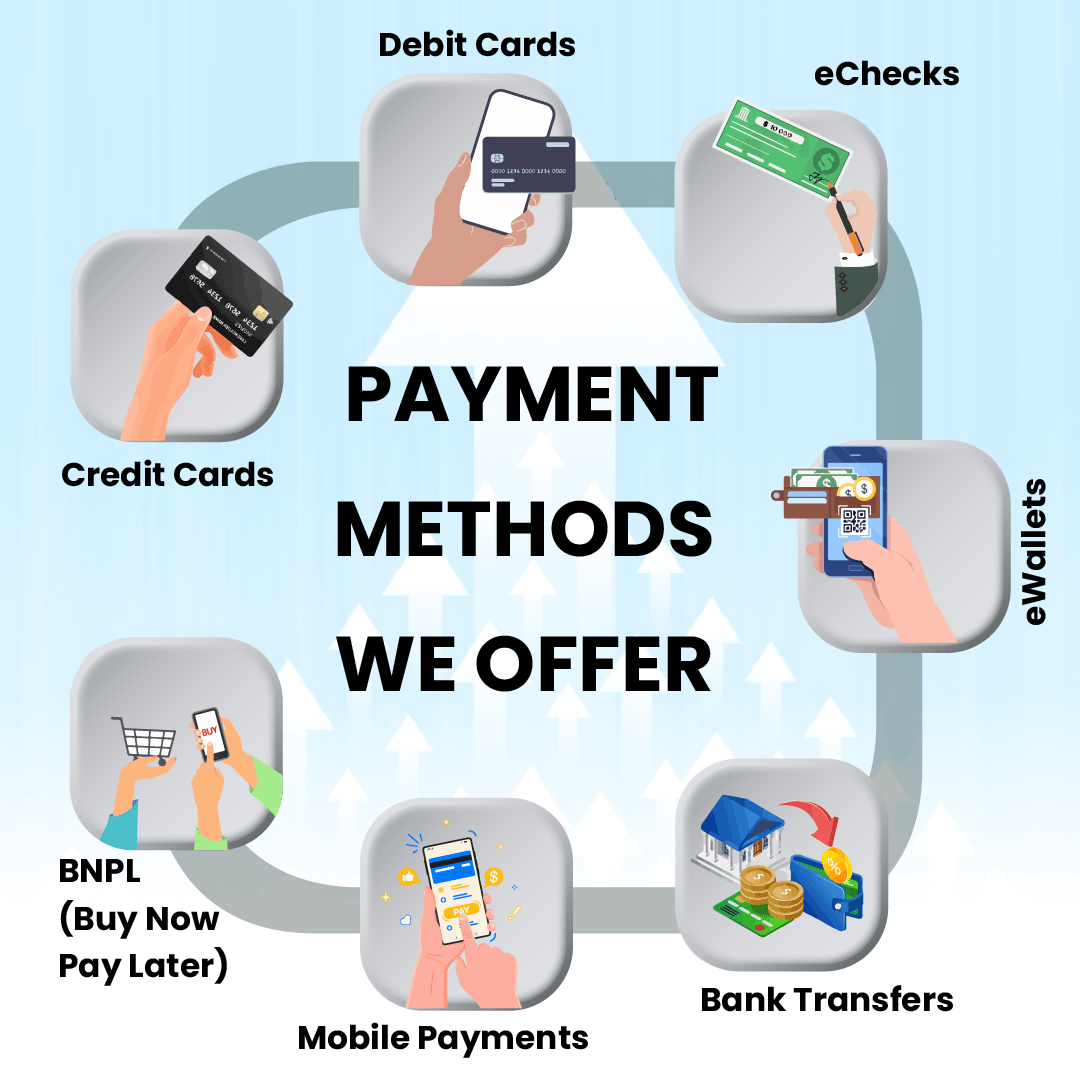 3. BlueSnap
BlueSnap an online payment processing platform is an international payment service provider made to assist online businesses to discover an improved method of taking online payments by streamlining complicated payment procedures. The payment processing platform assists businesses to develop and entirely expand by allowing them to process and receive transactions from local and global customers. The payment system comprises a cutting-edge fraud prevention solution to extremely reduce situations of fraudulent activities by up to 80%.
BlueSnap is an incorporated international payment management and affiliated marketing service made to assist businesses in completely handling all their payment procedures. With it, businesses can process and take payments from local and global customers as well as produce an understanding of their sales enhancement. Furthermore, it has an extensive international network of acquiring banks. So it can assure that you are getting high payment conversion prices to produce more significant revenues.
Why prefer BlueSnap?
Multiple methods to pay: BlueSnap receives global transactions through online and mobile checkout, subscriptions, invoices, online terminals, marketplaces, and many others. By merging the functions of a payment processor, merchant account, and payment gateway into a deal, a suitable payment platform. BlueSnap delivers customers a bulk of payment methods.
International transactions, eCommerce, and integration: BlueSnap delivers a global network of 30+ acquiring banks that functions with its single global payment system. This eradicates the requirement to handle numerous integrations and references for local acquiring banks.
Pay internationally via local currency: BlueSnap links the currency hole by receiving multiple currencies and payment methods. This comprises famous online payment solutions such as PayPal, ApplePay, Visa, GooglePay, and others.
4. 2CheckOut
2CheckOut is a legitimate payment processing solution serving businesses in Europe, North America, and other regions. Established in 2006, this global payment processing platform is now being preferred by various companies around the world. With it, you will get access to numerous payment processing features that will enable you to streamline the many payment processing responsibilities comprised in the modern eCommerce industry.
The payment processing platform drives it easy for you to execute transactions quickly and securely via its extensive functionalities. For beginners, it can process online and mobile transactions as well as provide various payment modes. Moreover, it can process multiple currencies and show checkout pages in various languages to simplify the transaction for every customer.
In addition to the above-mentioned benefits, 2CheckOut also delivers merchants the choice to establish various subscription plans and recurring billing systems. That implies, it can easily execute whatever transaction scheme your business functioning needs.
Why prefer 2CheckOut?
Multi-currency payments and multi-language support: Whether you only serve European merchants or function with customers around the world. 2CheckOut can easily localize all your transactions. The payment processing platform can support around 15 languages and process 87 currencies. In this manner, you can manage all factors of your payment without depending on different solutions, such as currency conversion systems.
Delivers multiple payment methods: Customers nowadays predict brands to deliver them fast, secure, and suitable payments. This implies enabling them to transfer their payments by using their choice of payment method. To assist you in doing this, 2CheckOut processes all transactions performed via debit and credit cards such as Visa, MasterCard, Discover, AmericanExpress, JCB, and Diner's Club. It can also allow you to process transactions via PayPal and online industries.
5. Vapulus
Vapulus is an online payment service provider that's basically ideal for eCommerce businesses but also delivers a payment application for customers. By implementing vapulus into your online business's website or store. You can take online transactions without an expensive payment processing fee. Other than this primary feature, Vapulus also has some more benefits such as cross-border transactions, no hidden charges, and various payment methods.
You can prefer Vapulus and all its benefits for free when you apply for a trial. The Vapulus dashboard for merchants allows you to track your sales and payments, and personalize your online payment methods. You can also share discounts and other rewards with your customers. Moreover, the Vapulus mobile app can enable your customers to pay for your products or services by connecting their bank accounts, debit/credit cards, eWallets, and also Vapulus cards. It is assuring that all the transactions are secure with the help of the software's two-factor authentication.
The customer app also enables users to pay for the services. In this manner, not only Vapulus a beneficial platform for online businesses but also an end-to-end service for all online transactions movements.
Why prefer Vapulus?
Zero transaction cost: With Vapulus, a payment service provider, you can take 100% of your product sales. So, if you are using this software, you do not require to pay subscription charges, global transaction charges, or any sort of hidden charges.
Convenient online payment platform: You can take online payments directly from your smartphone from users across the world. You can also integrate the Vapulus payment processing platform into your website from where you can observe your sales, and personalize your merchant account. You can also deliver some special promotional offers to customers.
A Secure payment processing system: Payments performed via Vapulus are 100% safe and secure. The two-factor authentication process assures secure payments and eradicates fraudulent activities.
Conclusion
Evidently, high-risk payment gateway providers in Europe will acquire new peaks as an outcome of the pandemic. But more significantly, With 56 states and a population of nearly 750 million, Europe definitely is an engaging and rewarding industry for any online business. The number of mobile transaction customers is forecasted to increase in the coming years. So, you'll require a high-risk payment gateway platform that grabs the best this industry has to deliver, and ensures that your transactions are permitted and immediately confirmed. As per our experts, these five payment gateway platforms do a decent job of fulfilling these anticipations, and the leader among them is WebPays.
For high-risk merchants, WebPays offers secure and reliable payment processing solutions. WebPays's high-risk international merchant account platforms are the best solution for accepting global payments securely and managing all the payment details efficiently. You will also get numerous benefits with WebPays payment gateway platforms. Without thinking twice, prefer WebPays and drop us a mail with your business structure and payment requirements. We are glad to assist you in processing online payments on your business's platform. Our payment provider team is always looking to deliver the most suitable payment solution to high-risk merchants and businesses.